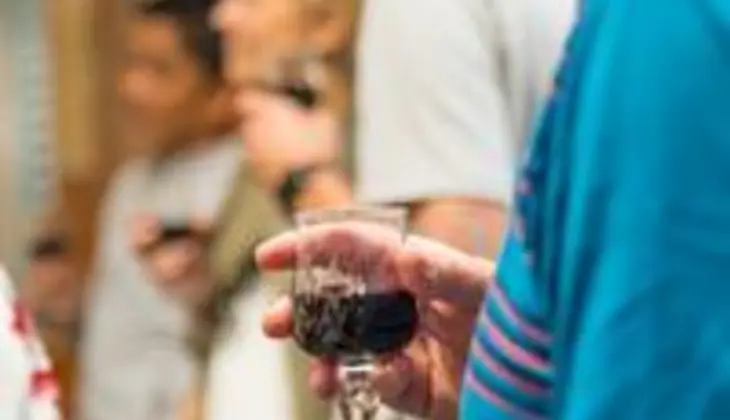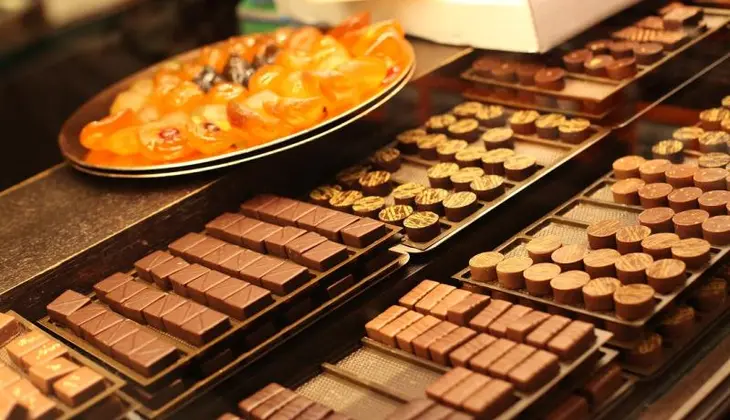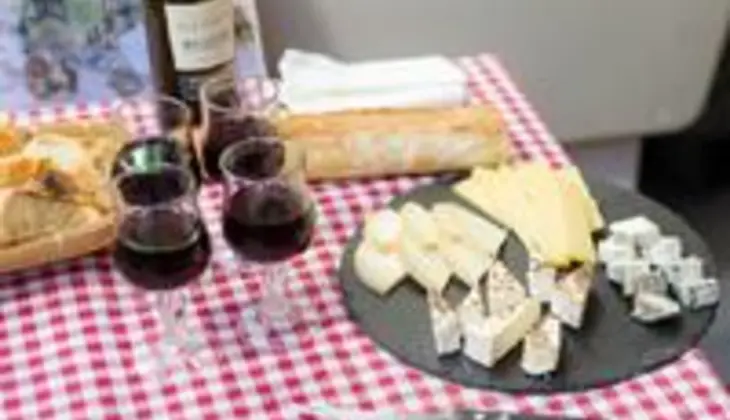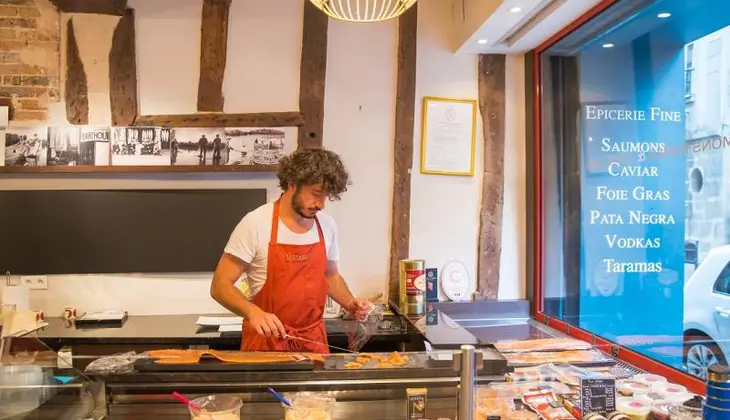 Best of Both Tour
Join us on a 4.5-hour food tour that will take you on a culinary journey across the enchanting city of Paris, from the right bank to the left bank. Parisian typical cuisine will be presented to you along the way through a wide variety of food stops in order to make you discover the best of both sides of Paris, exploring iconic landmarks, hidden gems, and succulent flavors that make Paris a food lover's paradise.

Our adventure begins on the right bank, where we will dive into the vibrant atmosphere of Marché Enfant Rouge, the oldest covered market in Paris. Here, you will have the opportunity to savor a delightful array of seasonal delights, carefully curated to showcase the finest flavors of the moment.

Next, we will venture through the charming neighborhood of Saint Paul, known for its picturesque streets and historic architecture. As we stroll along the cobblestone pathways, we will make a stop at a local eatery to indulge in some sweet and savory treats that are sure to tantalize your taste buds. Be prepared to savor the flavors of traditional French pastries or perhaps a delectable tartine topped with the finest local ingredients.

Then, we will explore the enchanting Jewish quarter of Paris where you'll have the chance to sample a variety of dishes that reflect the rich cultural heritage of the Jewish community. From mouthwatering falafel to traditional delicacies, this neighborhood offers a unique blend of flavors that will transport you to the heart of the Middle East.

As we cross the Seine, we'll arrive at the prestigious Île Saint-Louis, often referred to as the "Island of Paris" before going to the magnificent Notre Dame Cathedral, where you will have the opportunity to admire its awe-inspiring architecture and soak in the historical significance of this iconic landmark.

The grand finale awaits us in the lively heart of Saint-Germain-des-Prés, a neighborhood known for its bohemian ambiance and vibrant café culture. We will make our way through its charming streets, stopping at carefully selected establishments to sample some of the most beloved dishes of the area. From classic French bistro fare to innovative culinary creations, this neighborhood is a haven for food enthusiasts seeking an unforgettable gastronomic experience.
Please note that a minimum of three participants is required to join this extraordinary food tour. The ten stops along our journey will vary depending on the season, ensuring that you are treated to the freshest and most delightful culinary offerings available. Come prepared to indulge your senses, as this 4.5-hour full-on experience promises to leave you with lasting memories and a newfound appreciation for the diverse flavors of Paris.